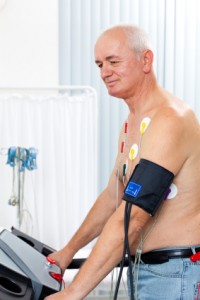 Commonwealth Vascular uses non-invasive services to diagnose and mitigate the effects of a wide variety of vascular conditions and diseases before surgery is necessary. Our number one concern is to accurately and efficiently identify your vascular condition, so we can then move on to management and treatment. Whether you are in need of a plan for stroke prevention or management for venous diseases associated with diabetes, Commonwealth Vascular will set forth the right non-surgical treatment plan for you.
Our team works hard to modify risk factors and minimize the need for invasive intervention. Dr. Matthew McBee and his staff strive to educate patients and their caregivers on how to effectively manage vascular disease in order to reduce the impact it has on their lives.
Dr. McBee is dedicated to excellence, and offers you years of experience in non-invasive vascular techniques.
Our Non-Surgical Treatments include:
Stroke Prevention (Carotid and Vertebral Artery Disease Management)
Aneurysm Disease (AAA) Identification and Management
Peripheral Artery Disease Identification and Management
Renal (Kidney) Artery Disease Identification and Management
Venous Disease Management
Maintenance of Hemodialysis Access Fistulas
Abdominal Aortic Aneurysm Management
To schedule an appointment with Dr. Matthew McBee, an experienced vascular doctor in Hampton Roads, Virginia, call Commonwealth Vascular today at 757-539-7824 or request an appointment online.